Billy Bruce – Agent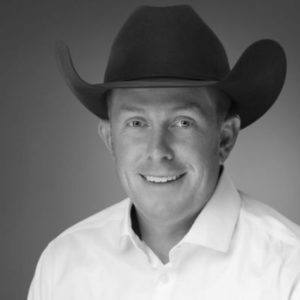 I am a 5th generation farmer and auctioneer living on a commercial cow/calf farm in Stockton, MO, along with my wife Kalena and daughter Willa. I am so excited to be joining the team at Missouri Home, Farm & Land Realty, LLC, where I will use my vast experience and knowledge of working with families to sell all types of real estate, equipment and personal property.
Before obtaining my Missouri Real Estate license, I worked with my family full-time to operate Bruce & LeAn Auction Company, LLC. We have been in business for over 40 years and provide services for all types of auctions, including the sale of homes, farms and land. I am also an auctioneer for United Producers Livestock Market and enjoy the opportunity to work and sell cattle on a weekly basis, allowing me to stay up-to-date on the markets and visit with farmers and ranchers about their recent successes and setbacks.
I am a 2001 Fair Play Graduate and after high school, I received an Associate's Degree from Ozark Technical Community College.
I have a true passion for agriculture and community betterment. I am active with the American Farm Bureau Federation, serving on the National Young Farmers & Ranchers committee, as well as serving with the Missouri Cattlemen's Association as the Cedar County president, and I am also serving my second-elected term on the Stockton R-1 school board. My wife and I spend countless hours volunteering in and for our community.
As a life-time resident of Southwest Missouri, I understand the hard-working values of the people here and the beauty of living in rural America. I am looking forward to helping the citizens of this area in marketing their homes and ranches, as well as working with families to find that perfect Southwest Missouri home, farm or land of their dreams!